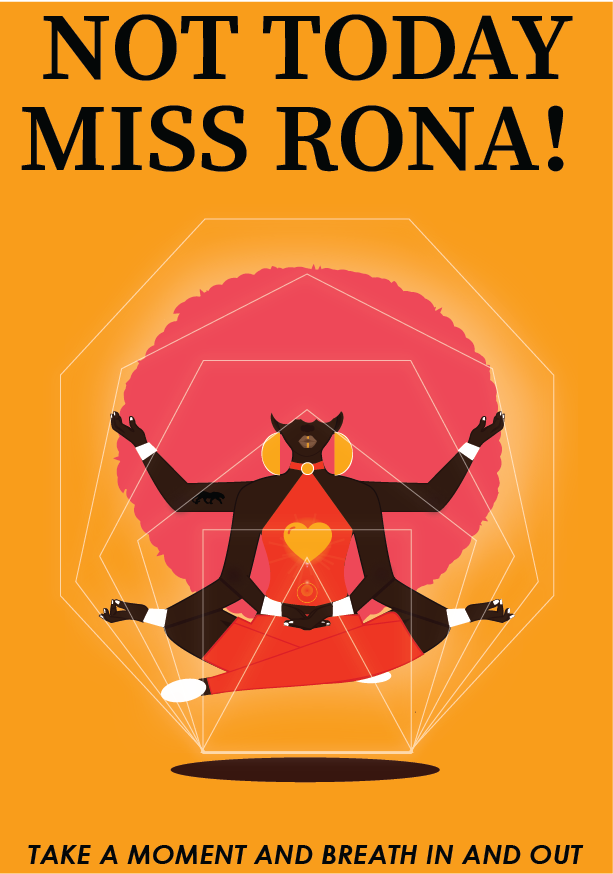 Since being in quarantine a lot has changed in my life, my university closing, classes moving to online, not able to see my friends, or go to my job. With all the new changes happening so fast, my anxiety and depression kicked in. With the worry of everything going on and hearing my parents watch the news constantly to see that number go up. I've had sleepless nights and on top of that, I still had finals to do.
I felt like I was spiraling down until one night I laid on my floor while having an anxiety attack facing my celling and just breathed in and out. After doing that for 5 minutes I felt better, the next day I made a plan to take care of myself, eat something other than beef ramen, wash my hair and style it and do 20 minutes of meditation to help me relax and get some sleep.
What I found during this time are new ways to calm myself down, a new love for meditation and breathing exercises. What I found is I'm not the only one who feels like this, and during this time it's important to be aware of what's going on but also to surrounding yourself (virtually) with friends and family with laughter and hope. To not only take care of yourself physically but also mentally as well. My artwork represents breathing technique my professor sent me (Thank you for that) with the different shapes coming in and out, with self-care of taking care of yourself and a little bit of humor with the tittle.