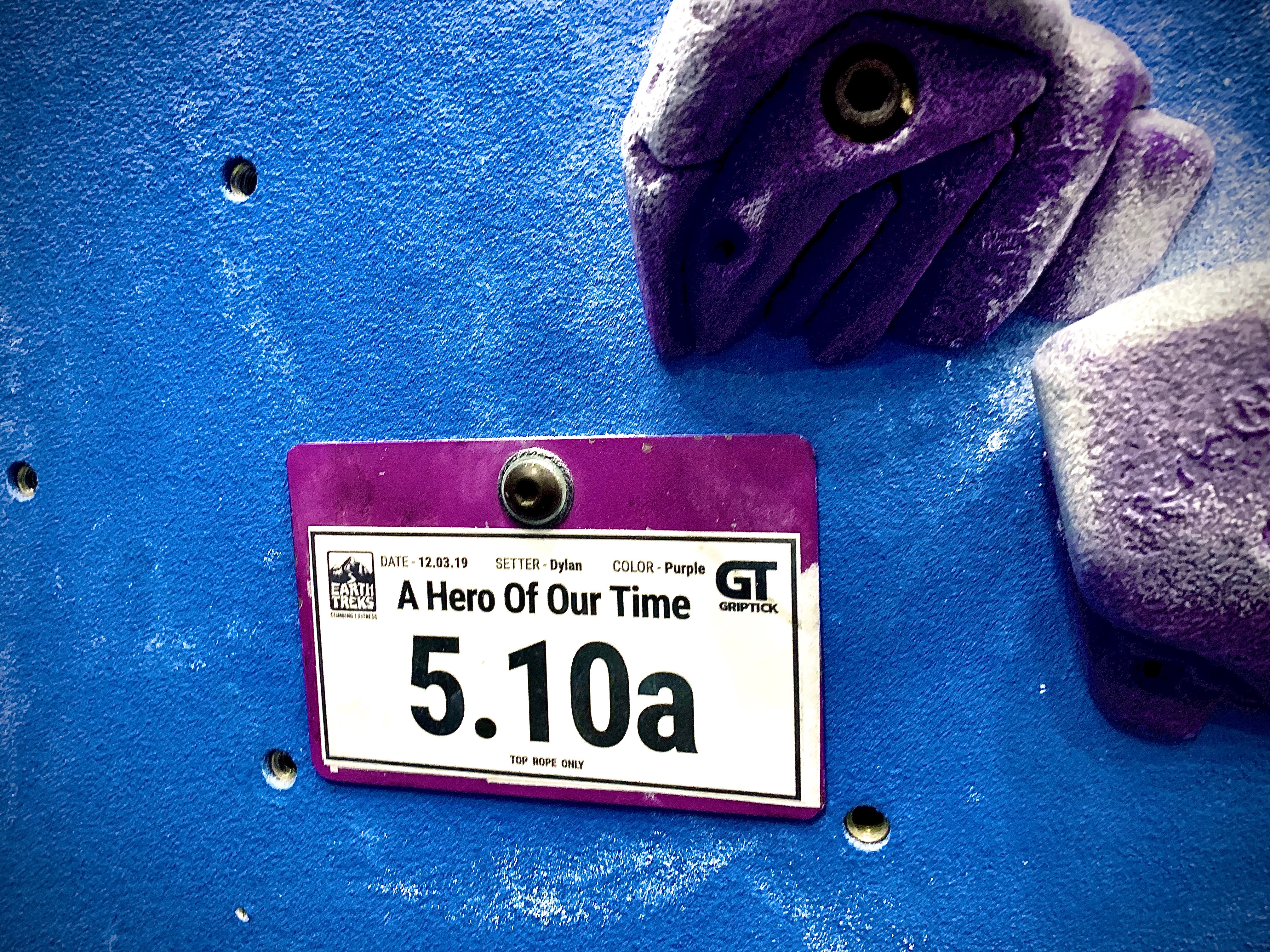 Ascending.
Vertical progress.
A predictable dose of a sense of achievement.
Inconsequential goals.
My partner and I were regulars at the climbing gym. Twice a week. I always looked forward to it, as it was a togetherness-activity that helped cement our relationship. We gained skill and ability at predictable increments, climbing harder and more technical routes, getting stronger, smarter, tougher.
Grit textured walls.
Small abrasions from bad moves.
Earth musk scents of effort.
Focus.
It was an activity that, no matter how shitty the day, climbing time was time to focus on being in your body, staying safe and still pushing the boundaries of your ability, being brave in a relatively safe environment. It's hard to ruminate on some dumb first world problem when you are dangling by your own skin, muscle, tendon and bone fifty feet up in the air, tied to a string, tied to your partner. We had a rule in our relationship: Just go to the fucking gym.
Chalky hands.
Electric muscles raw.
Flashing a 5.11a.
Silly jargon.
The last visit to the gym foretold the shutdown to come. Climbing pairs were more spread out, sparse. Fewer. It was kind of nice to not have to wait for a route to open up. Kind of NOT nice to be wondering how long a virus can survive on a plastic climbing hold. As a belayer (the person on the ground preventing the climbing partner from falling) part of the fun is eavesdropping. Usually climbing chatter, "beta", or just random low-priority life stuff. Every convo I heard on that last day before the shutdown was virus related. "How much longer will the gym be open?"
Washing away the chalk.
Jotting the days climbs.
Planning the next sesh.
Post-climb diner visits.
There are still places to climb. And they are great. Superior in many ways. I do it. Once a week. But the risks are far higher,
and there is no air conditioning. Routes are not marked with colorful holds and are often dirty and home to spiders. Weather is an issue, and sometimes, if you are lucky, when you are setting up your anchor and you drop a piece of gear, you may have to fetch it from an unsuspecting vulture's nest. Rock climbing outside is so much more consequential. If you fuck up and get hurt, you could put peoples lives at risk. I feel a lot of ways about that.
I'm so lucky to have this as a hobby.
God, I miss the gym.