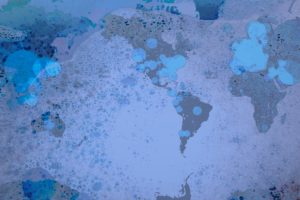 "Yes! We get to do our school at home for 2 weeks!" What we all said 1 year ago. As times passed we realized that we were going to have to endure this for much more than 2 weeks, but no one and I mean no one expected an entire year. This essay is about my experience this year about what I found about myself and what I lost about myself.
The first thing I lost is having a free summer. I hadn't hung out with my friends frequently until the end of sixth grade. Once me and my friends all started hanging out, covid-19 struck. I feel I lost connections to my friends and social life in total. I even almost lost some friends in the process. The one thing that had been holding my entire friend group together was video games. Video games were the only way me and my friends would communicate for months, they helped me through this monotonous time. I appreciate the calling apps like Discord and Facetime that kept me sane and not going crazy. I started doing some sport practices near the beginning of the school year, these were the first signs of life going back to normal.
Speaking of the beginning of the school year we were all confused and not used to this new style of teaching. This led into something I found about myself. It may not be a good thing, but it is a part of me I must accept. I found that I have a procrastination problem and online school amplified it by so much. You know what they say, you must face a fear to overcome it. In October when I started missing work and not going into zooms I realized something had to change. I started improving on this issue and I may not have fully overcome it, but I have suppressed it so it isn't as bad.
The final thing is something that I found, this time a good thing. I found I could do things I never thought I could achieve, physically and mentally. One mental achievement is how I survived a year in an environment nobody had been used to. This was a big challenge for everyone. It caused us to think and feel different, so when we are in certain situations, it may give us a different perspective that we never would have had if not for quarantine. I do not like quarantine by any means, but it causes us to think positive and not take what we currently have for granted. I have also come across physical achievements. I have recently been doing a conditioning class that will keep me active during quarantine, and god knows how difficult each class is, but I have a feeling after where I think "Dang, I just did something that was extraordinarily challenging." This gives me the mindset that as long as you put your mind to it, and think "I CAN do this" and not "I will try to do this" you can do anything.
2 weeks was all that had been planned, 2 weeks was all that we had wanted, but as the 2 weeks stretched into 2 months, and 2 months into 1 year, we all lost and found different positives and negatives. This made us realize the idea of not being able to do what we want. Some people agreed with it, some people didn't, but the one thing I can say for sure; that there can always be a light at the end of the tunnel and a way to solve a problem like the one we are in right now.