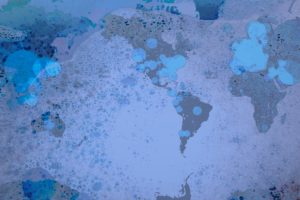 Dear Diary….
It all started when our teachers and parents had first mentioned the coronavirus-19 to us saying we will need to take a scant break from school. As the toilet paper shortage, and the frantic buying of all the masks we could get our hands on became a thing, this made us all replete with uncertainty. When all of the sudden time started to roll by, it went from a few weeks to six months to a year.
Losing, Jobs, life, hope. 10 million jobs, 2.74 million deaths, and so much hope gone like sand blowing away in a sandstorm. All lost to the coronavirus-19 pandemic. Not only have we all lost school, sports, and social activity but we also have gained from all of this loss. To give you an idea we have found new hobbies, deeper connections with family members and so much more. As we come up to the one year anniversary of complete shutdown I would like to think back and tell you about what has happened in my journey so far.
COVID-19: A virus that kills, hurts and attacks. A virus that is so unpredictable we had to shut down globally. For me this means lossing. Gymnastics was something that I always had my whole life. Gymnastics was where my friends were and something I was passionate about ever since I was 2.5. I would practically live there, we would all call it our second home. They were my second family. I would be there every single day for 5+ hours after school and on the weekend. Over time my body just started shut down with injury after injury. With my injuries and coronavirus-19 there wasn't a lot going for me to continue. As the gyms shut down for a brief while due to coronavirus-19 there wasn't anyone could have done. This was hard for me to lose considering it had been my identity for all these years missing out on friends birthdays, graduations, and major events because I was at some random gymnastics meet halfway across the state. All in all, this was a rough patch and till this day I still have chiropractors and physical therapists. With this being said I have had so many new opportunities to try new activities that I never had a chance to do before.
On a positive note, I would like to mention my gains. Gymnastics has taught me so many things, determination, time management, and to have so much love for something you will miss out on anything to do it. I have an astonishing amount of gains this year and self goals met. I found a love for sailing. During the past year I have started sailing. I have always wanted to try it considering my name is Sayler and have come to love it. I am so impressed by everything that I have learned in such a short time this past year. I am signed up to sail FJs (a two person boat, a larger boat) with high schoolers. I also started high diving. I am glad to use some of my flipping skills from gymnastics in a way that doesn't hurt my body as much as gymnastics did. Overall, I have worked on my mental health a lot more and it has become an essential as well as hanging
out safely with friends. So many new activities have come out of this crazy year full of uncertainty and stress and I am so incredibly grateful to have all of these opportunities by my side.
"Coronaviruses are a large family of viruses. Some coronaviruses cause cold-like illnesses in people". This is an overall definition of the coronavirus-19 pandemic, but to me it has been the beginning of new adventures with sports, school and friends. At the end of the day, new activities have come out of this long hard year. Filled with loss, stress and found promise. Even though this pandemic has taken away so much this has also given me time to focus on myself and spend more time with family and friends. I have officially conquered one year in quarantine.
Dear Diary, today is March 17, 2021 a whole year has passed, I will update you soon.